Remote Sensing Image Analysis and Applications
Image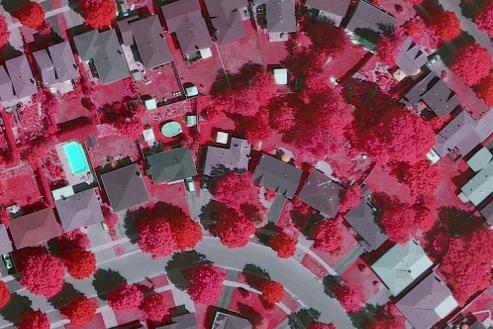 From satellites gathering imagery from hundreds of miles above the Earth's surface to aerial systems mounted with lasers capable of generating 3D maps with centimeter accuracy, we're gathering more data about our Earth from above than ever before. This course will help you make sense of these complex and exciting datasets. Whether your interest is in natural disasters, environmental assessment, or national security, we'll give you the tools, methods, and techniques to extract actionable and meaningful information from these data. This course will help you understand that an image is more than just a pretty picture.
Details
Credits

3.00

Topics

Fundamentals of GIS and Mapmaking

Geospatial Intelligence

Remote Sensing and Image Analysis

Technologies

Amazon Web Services

ArcGIS

ArcGIS Online

ArcGIS Pro

eCognition Developer

Syllabus
GEOG 883 Syllabus
Meet Our Faculty Instructors
GEOG 883 was an essential step in my growth.
"GEOG 883 was an essential step in my growth as a practitioner in the field of Conservation GIS/RS. The course gave me a sound foundation in OBIA, which produces more accurate results in classifying medium- to high-resolution imagery than traditional pixel-based methods. I'm using it every day to create land use/land coverproducts for use in mapping, analysis and modeling."
— Natasha Gregory-Michelman
We offer over
30 courses

in five

10-week

terms each year: two every fall, two every spring and one every summer.