BUILDING TOWARDS YOUR GOALS:
---
Student projects showcase skills gained and contribute to advancing the state-of-the-art in geospatial science.
Capstones, Theses, and Class Final Projects
Culminating projects for degree programs and individual classes give students a valuable opportunity to showcase personal interests and skills and explore a topic related to their current or desired career. Students work closely with their faculty advisor or class instructor to choose and develop their projects.
Final projects are required in many classes. They provide students with the opportunity to explore a topic of personal and/or professional interest while applying concepts, skills, and technologies used in class. Examples of excellent final projects are below.
The capstone is a requirement of the Master of GIS (MGIS) degree and an option for the final requirement for the Master of Science in Spatial Data Science (MS-SDS) degree.
MGIS students: The capstone project demonstrates a student's ability to apply advanced knowledge and skills related to geographic information systems in a way that makes a substantial contribution to their professional work.
Near the end of the second year of study, students participate in a Capstone Development Workshop. During this workshop, students explore options for capstone project topics. Upon deciding on an initial topic, a student is assigned a faculty advisor. Students work with their advisor during Geog 596A and 596B to execute, write, and present their capstone project research. Students present capstone research at an academic conference or an online forum organized by Online Geospatial Education.
MS-SDS students: Students complete a work product advised by a faculty member that demonstrates analytical thinking and synthesis of knowledge in the field of spatial data science. For the capstone research (conducted during Geog 570), students should utilize an industry internship or current employer to identify a relevant or practical problem of importance that spatial data science methods could address and to advance the state of the art in order to solve that problem. Students are required to produce a paper and present their results. The paper must be suitable for publication in a professional journal or proceedings at a national or international conference.
Examples of published capstone research
Image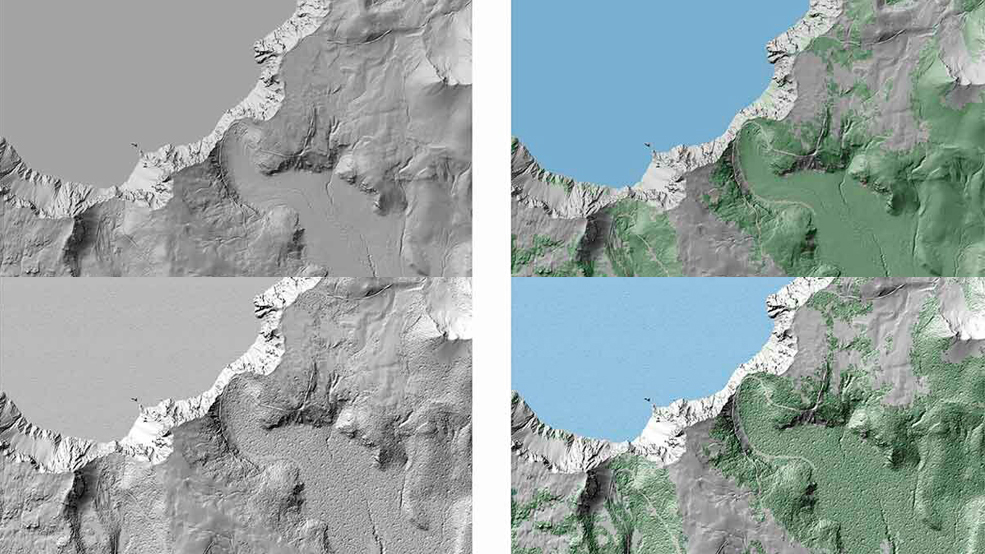 Gene Trantham & Patrick Kennelly (2022) Terrain representation using orientation, Cartography and Geographic Information Science, DOI: 10.1080/15230406.2022.2035256
Image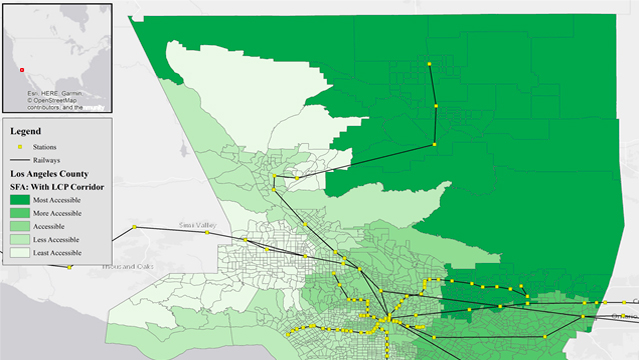 McDonald, M. and Kessler, F. (2022) Least-Cost Path and Accessibility Analysis of a High Speed Railway Corridor: Victorville, CA to Las Vegas, NV. Journal of Geographic Information System, 14, 40-60. doi: 10.4236/jgis.2022.141003.
Image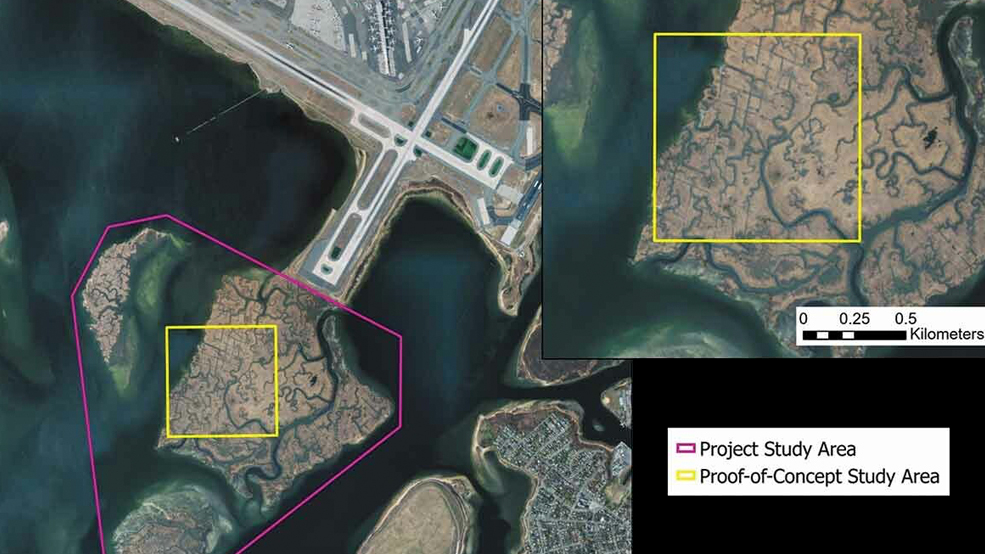 Martini, Benjamin, & Miller, Douglas A. (2021) Using object-based image analysis to detect laughing gull nests: GIScience & Remote Sensing 58:8, 1497-1517, DOI: 10.1080/15481603.2021.1999376
Instead of a capstone project, students in the MS in Spatial Data Science (SDS) degree program may complete a thesis for their culminating experience requirement. Candidates who choose the thesis option must write and defend, at an oral examination, a thesis based upon original research in the field of spatial data science.
The thesis will demonstrate depth of knowledge to their advisor, a second reader, and the director of the SDS graduate program. Candidates must submit a thesis following the procedures specified by the Graduate School and register for 6 credits of GEOG 600. The thesis must be accepted by the advisor and committee members, the head of the graduate program, and the Graduate School, and the student must pass the thesis defense. Students who choose the thesis option for their culminating experience are expected to take two years to complete the degree.
Image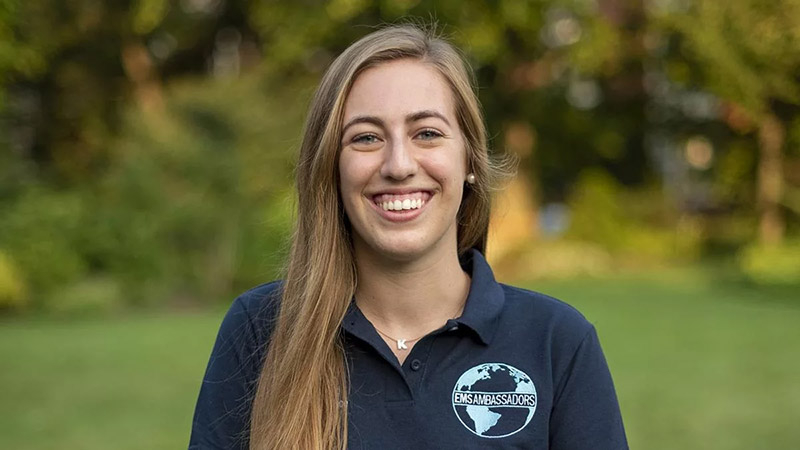 ---
Ready to learn more about our classes?