Geographic Information Systems
---
Enhance understandings of place, space, and time using Geographic Information Systems.
DEGREE TYPE
MGIS
MODE OF STUDY
Online
ADMISSION
Year Round
REQUIREMENTS
36 Credits
COMPLETION TIME
3 Years
TUITION
$1017 per credit hour
Our Master of Geographic Information Systems degree program is designed for students who are ready to serve as leaders in the geospatial profession. Through a combination of courses that explore all aspects of advanced GIS concepts, and a mentored capstone learning experience, graduates will be empowered to help shape the future of the geospatial field.
Image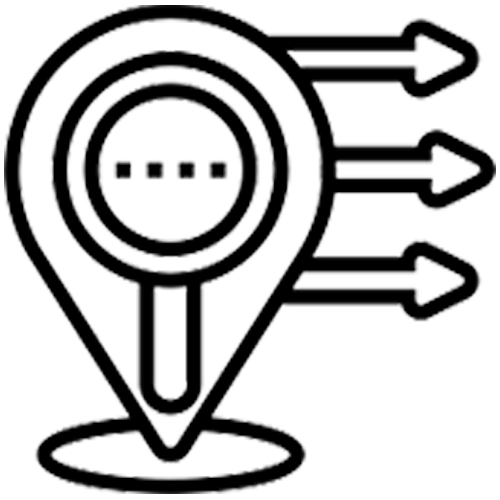 Employ best practices in GIS database development to facilitate effective and proper creation, management, and analysis of spatial data.
Image

Leverage spatial data and statistical methods to quantitatively analyze geographic phenomena across space and time.
Image

Apply geospatial system analysis and design methods to improve the accessibility, usability, and utility of GIS platforms and tools.
Image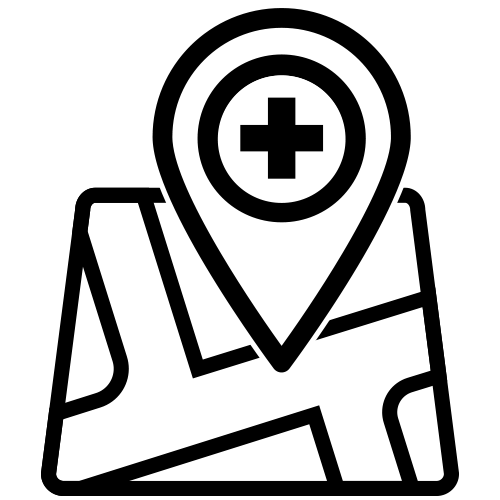 Use geospatial technology and maps to solve real-world problems and become an effective leader in the field of Geographic Information Systems.
Graduates of this program will demonstrate mastery of the technical competencies and leadership skills required to design, manage, and use geographic information technologies successfully in a wide range of professional fields.
The Master of Geographic Information Systems is a 36-credit degree program in which it is also possible to earn a certificate in GIS, Geospatial Programming and Web Map Development, Remote Sensing, Geospatial Intelligence, or Geodesign while studying completely online. The degree program consists of a combination of required courses (9 credits), elective courses (21 credits), and a capstone project (6 credits). Program options exist for students who wish to specialize their studies in Geospatial Intelligence or Geodesign. Students must complete a minimum of 18 credits of 500-level or 800-level courses.
The typical student course load is expected to be three to five courses per year. It is recommended that students take only one course at a time. At the rate of four three-credit courses each year, most students will complete the MGIS in about three years of part-time study.
Each of these courses is worth three credits.
Ethics Requirement: Penn State's Graduate School requires that every graduate student complete formal training in professional ethics during their first year of study. MGIS students may fulfill this requirement in either of two ways: 1) successfully complete GEOG 581: Spatial Data Science Ethics, or 2) successfully complete the non-credit Responsible Scholarship and Professional Practice Workshop, which is offered three times per year. Your advisor can help you decide which option is best for you.
Credits taken as part of one of our certificate programs may count toward the total number of credits required for the MGIS. Certificate programs range from 12 to 15 credits.
| COURSE NUMBER | TITLE | NEXT OFFERING | TECHNOLOGY |
| --- | --- | --- | --- |
Each of these courses is worth three credits.
Capstone Project studies are commonly undertaken in year 3. With mentorship from a faculty advisor, students prepare and present a project proposal in GEOG 596A and deliver a formal oral presentation at a professional conference in GEOG 596B.
Each of these courses is worth three credits (may be repeated up to 9 credits).
MGIS students may add to their degree an option in Geospatial Intelligence or Geodesign. Requirements are the same as those listed above, but additional prescribed courses will replace some elective credits, and the student's capstone research project will be on the option topic.
Declare the GEOINT Option and focus your studies on producing information and insights through skillful and conscientious analysis of diverse geo-referenced data to manage natural and cultural assets, enforce the law, and plan and conduct military operations. In addition to the required courses listed above, MGIS students who choose to complete the GEOINT Option use elective credits to complete the courses listed below.
| COURSE NUMBER | TITLE | NEXT OFFERING | TECHNOLOGY |
| --- | --- | --- | --- |
Each of these courses is worth three credits.
Geodesign is a powerful approach to spatial problem-solving that requires the synthesis of geographic knowledge with the best practices of environmental design. Declare the Geodesign Option and focus your studies on combining science and evidence-based approaches to become more adept at assessing the impact of designs on people and nature.
If you choose the Geodesign Option with your MGIS degree, you need to take GEODZ 511 — Geodesign History, Theory, Principles — and your capstone will have a Geodesign focus.
Please direct any questions to Geodesign Lead Faculty:
David Goldberg
Associate Professor and Director of Graduate Programs in Geodesign
(Office) 814-865-4148
goldberg@psu.edu
| COURSE NUMBER | TITLE | NEXT OFFERING | TECHNOLOGY |
| --- | --- | --- | --- |
Ready to become a leader in the field of Geographic Information Systems?