Geospatial Intelligence Analytics (GEOINT)
---
Apply geographic information science to intelligence analysis.
CERTIFICATE TYPE
Graduate
MODE OF STUDY
Online
ADMISSION
Year Round
REQUIREMENTS
15 Credits
COMPLETION TIME
~1 Year
TUITION
$1007 per credit hour
Our Graduate Certificate in Geospatial Intelligence Analytics is designed for geospatial intelligence professionals with experience in geographic information systems and remote sensing. The program promotes sound theory, methodologies, techniques, ethics, and best practices in the professional application of geospatial intelligence. The 15-credit curriculum integrates the geospatial information science and intelligence disciplines. The program is also well-suited for the geospatial intelligence professional serving outside the continental US.
Image

Apply geographic analysis tools, methods, and techniques to produce geospatial intelligence for applications in national security, disaster response, environmental resource preservation, and other industry scenarios.
Image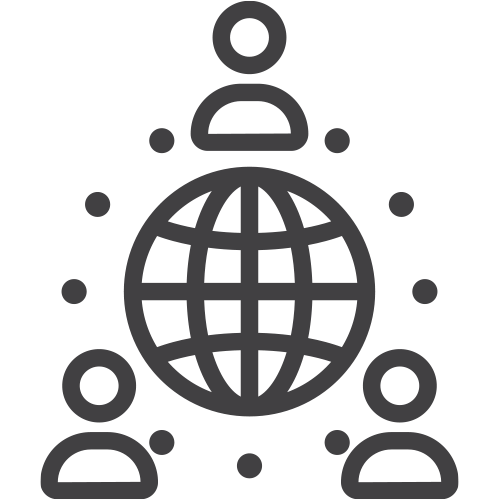 Learn about the relationships between culture and civil security and the process of geographically analyzing social, political, economic, and demographic information to understand human history, institutions, and behaviors.
Image

Leverage object-based image analysis methods, automate feature extraction techniques, assess accuracy, process imagery from a variety of common sources, and apply image analysis to real-world applications.
Image

Combine spatial thinking, information literacy, and geospatial technology skills with knowledge of cultural and political geography to solve complicated problems in a variety of intelligence fields.
Graduates of this program will have a strong foundation in geospatial intelligence and its many applications in a variety of fields. Many students continue their studies in one of our online master's degree programs.
USGIF Accreditation
Penn State's GEOINT certificates are fully accredited by the United States Geospatial Intelligence Foundation (USGIF). USGIF's accreditation program was established in 2005 to encourage higher education institutions to develop academic certificates that prepare students to advance the geospatial intelligence field. When you earn a GEOINT certificate from Penn State, you will also receive a certificate from the USGIF.
The Geospatial Intelligence program is academic partners with:
| COURSE NUMBER | TITLE | NEXT OFFERING | TECHNOLOGY |
| --- | --- | --- | --- |
Each of these courses is worth 3 credits.
*Students may take GEOG 883 OR GEOG 480 in order to earn the GEOINT Certificate.
Choose one of the following courses for your elective:
| COURSE NUMBER | TITLE | NEXT OFFERING | TECHNOLOGY |
| --- | --- | --- | --- |
With mentorship from a faculty advisor, students complete a hands-on project using GIS and/or remote sensing tools and techniques to demonstrate analytic skills, high-level writing competency, and the ability to identify and investigate a real-world problem from a geospatial intelligence perspective.
Note that Geography 594A is 1 credit and Geography 594B is 2 credits.
*Students may take Geography 594A and 594B OR Geography 596I for their culminating experience.
Ready to advance your skills in Geospatial Intelligence Analysis?