FACULTY AND STUDENT RECOGNITION
---
WE ARE proud of the unique contributions, talents and skills of our faculty and students.
Our faculty and students are often recognized for their important contributions to the field, from winning academic awards to publishing papers in prestigious journals.
Image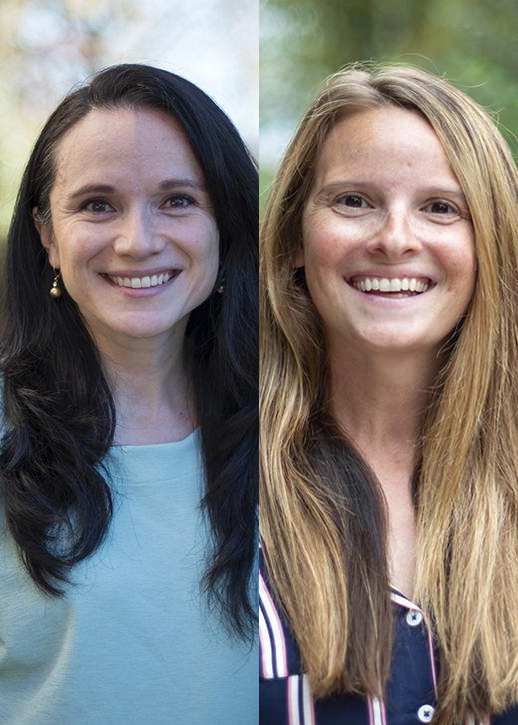 Image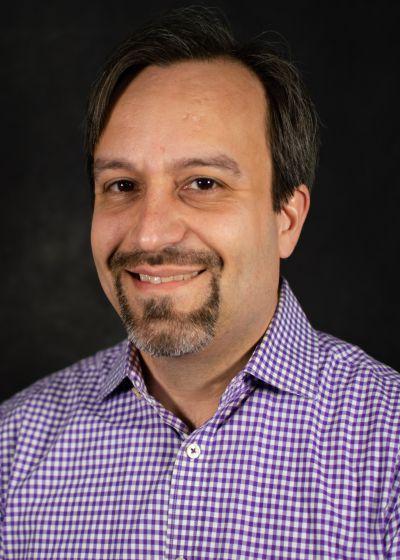 Image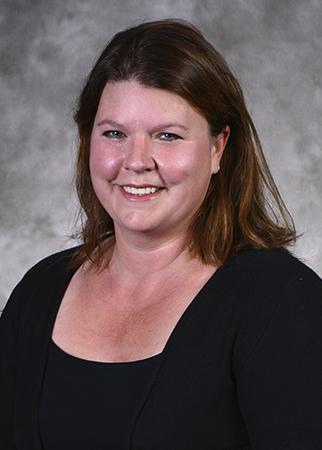 2021 UCGIS Carolyn Merry Mentoring Award: Beth King
Image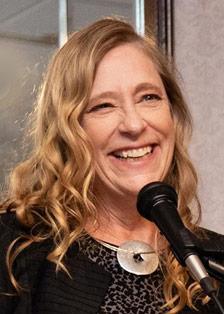 New Executive Director of the American Society for Photogrammetry and Remote Sensing: Karen Schuckman
Lt. Michael P. Murphy Award
Named in honor of Lt. Michael P. Murphy, USN, a Medal of Honor recipient and distinguished Penn State alumnus, this award recognizes achievement by a Penn State Online Geospatial Education Master's degree student who has served in the U.S. military or with the geospatial intelligence community and demonstrated exceptional contributions to the discipline.
The Lt. Michael P. Murphy Award in Geospatial Intelligence is sponsored by the DigitalGlobe Foundation, USGIF, Todd and Barbara Bacastow, Alan W. Scaroni (dean emeritus of the Penn State College of Earth and Mineral Sciences), and Richard DiEugenio, former special assistant to the president for governmental affairs in Penn State's Office of Governmental Affairs.
Image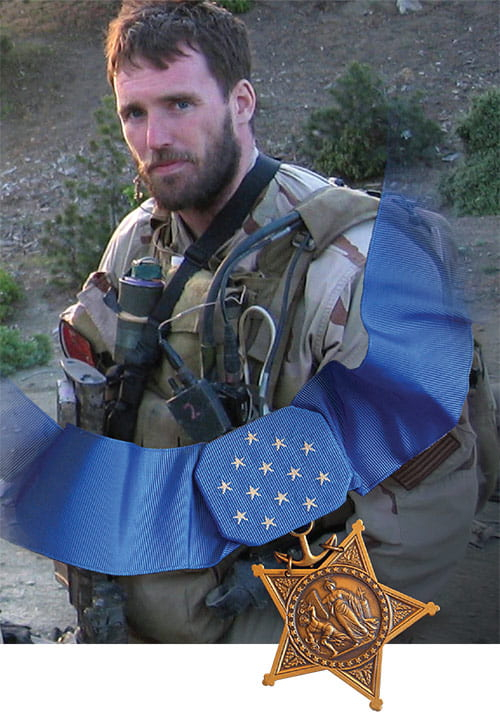 Lt. Michael P. Murphy was a member of Penn State's class of 1998 and the first University alumnus to be awarded the Medal of Honor, the United States' highest award for military valor. A Navy SEAL, Murphy received this singular distinction posthumously for his courageous actions in 2005 during the war in Afghanistan.
Image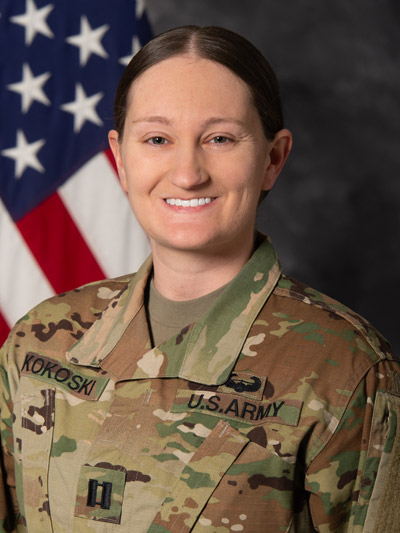 2022 AWARD RECIPIENT: CPT Michelle Kokoski
As an Active Duty U.S. Army Engineer Officer working in the Training & Doctrine Command (TRADOC) Proponent Office – Geospatial (TPO-Geo) at Fort Leonard Wood, Missouri, CPT Michelle Kokoski serves as a Capability Developer in support of the Army Geospatial Enterprise. Key components of her assignment include coordination and experimentation for 3D Data collection highlighting Dense Urban areas.
Since starting the MPS program, CPT Kokoski worked closely with the National Geospatial-Intelligence Agency (NGA), the U.S. Army Engineer Research & Development Center (ERDC), Army Geospatial Center (AGC), and other government agencies to assist in Army Modernization efforts and integration of 3D Geospatial Products and Services across the force. She published a professional article highlighting a case study focused on how high resolution 3D Geospatial data could impact Army operations, which subsequently led to more visibility and participation from Geospatial industry partners. Her Penn State courses improved her ability to communicate Geospatial needs across a variety of agencies and enabled the TPO-Geo office to increase vendor participation and allow the office to study multiple LiDAR aerial and terrestrial remote sensing packages that ultimately helped shape equipment requirements to build future Geospatial systems for use across the military.
Previous Lt. Michael P. Murphy Award Recipients
The Lt. Michael P Murphy Award has recognized many talented students in recent years. Previous recipients are listed below.
Image
2021 Recipient: Daniel Selik
Image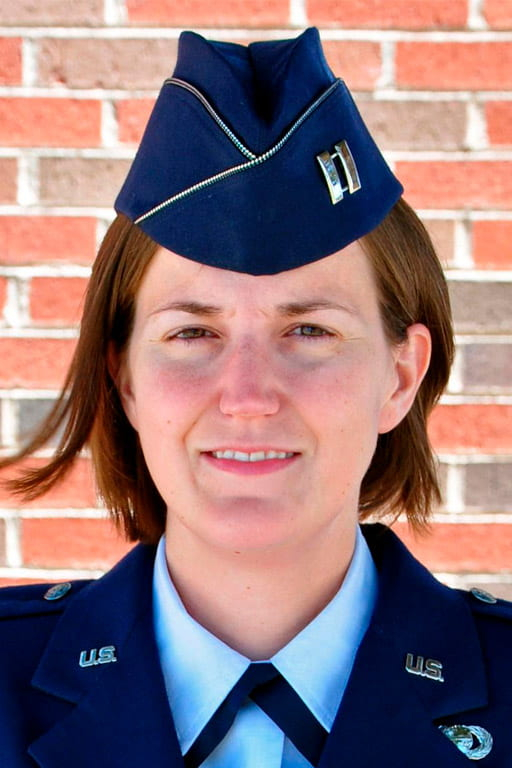 2020 Recipient: Lauren Maloney
Image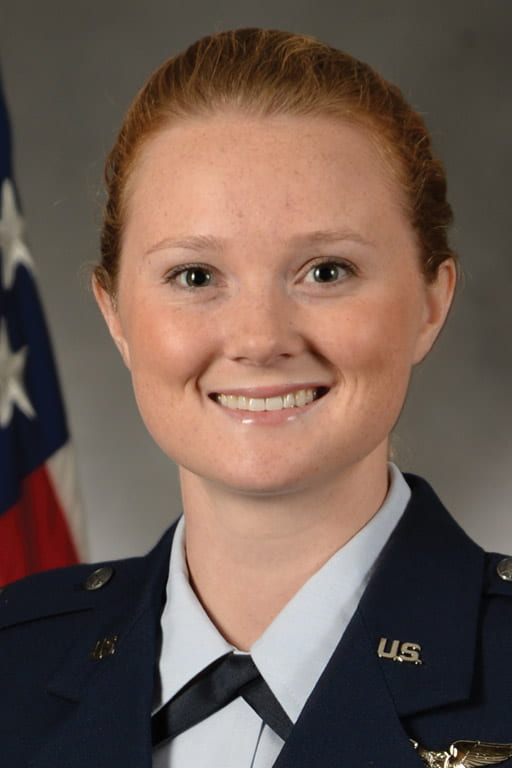 2019 Recipient: Katherine Meckler