FACULTY AND STUDENT RECOGNITION
---
WE ARE proud of the unique contributions, talents and skills of our faculty and students.
Our faculty and students are often recognized for their important contributions to the field, from winning academic awards to publishing papers in prestigious journals.
Image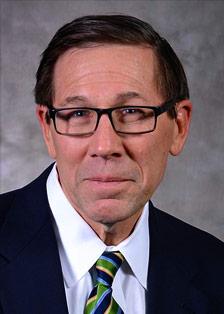 Todd Bacastow Selected for Emeritus Academy
Teaching Professor Todd Bacastow was recently accepted into the Emeritus Academy at Penn State. The Emeritus Academy was "founded to promote the ongoing engagement of Penn State emeriti faculty in both scholarly and creative activities. It seeks to promote scholarly community​ among emeritus faculty, provide connections to keep emeritus faculty connected to the University, enhance the reputation of the University, and to benefit society at large."
Here is a note from Professor Bacastow about his goals while in the Academy:
"It's a sad yet undeniable reality that conflict often drives innovation. The Emeritus Academy facilitates my studies of the innovations in geospatial technologies resulting from the Russia-Ukraine conflict. Recognizing and conveying the learnings from this conflict play a vital role in the sustained evolution of Penn State's online educational offerings. The research serves as a compass, directing the programs toward recent innovations and helps to solidify Penn State's reputation as a pioneer in the geospatial field."
Image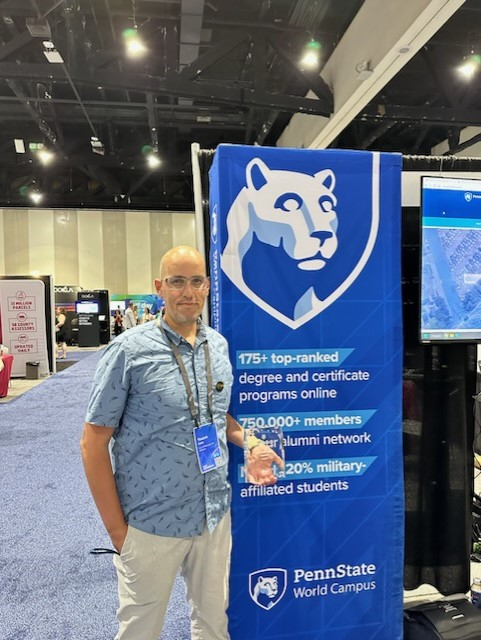 MGIS Student Yousre Odeh Wins Esri Special Achievement in GIS Award
MGIS student Yousre Odeh, through his work with the City of Wilmington, Delaware's Public Works Department, was one of the recipients of the 2023 Esri Special Achievement in GIS award. The winning organizations for the award "set new precedents throughout the GIS community" (ESRI). Mr. Odeh is the project manager for Wilmington's innovative efforts to improve the city's aging water distribution infrastructure by identifying water mains for replacement, sharing findings with stakeholders, and efficiently documenting the installation of new mains.
Image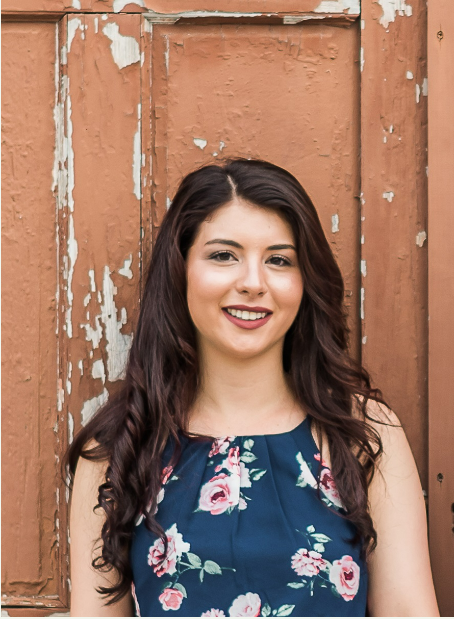 Esri Innovation Program Student of the Year
MGIS graduate Libbie Duskin received Penn State's Esri Innovation Program 2023 Student of the Year Award. Our program is one of a small number of academic units around the world recognized as a participant in the Esri Innovation Program (EIP). The EIP seeks to promote GIS software and application development by providing students special access to Esri software and opportunities to be recognized for their accomplishments.
For her MGIS Capstone research, Ms. Duskin explored the use of several geospatial tools to monitor movements of elephants in zoological facilities.
Recent previous EIP Student of the Year awardees are:
2021 - Sue Panton
2020 - Gene Trantham
Image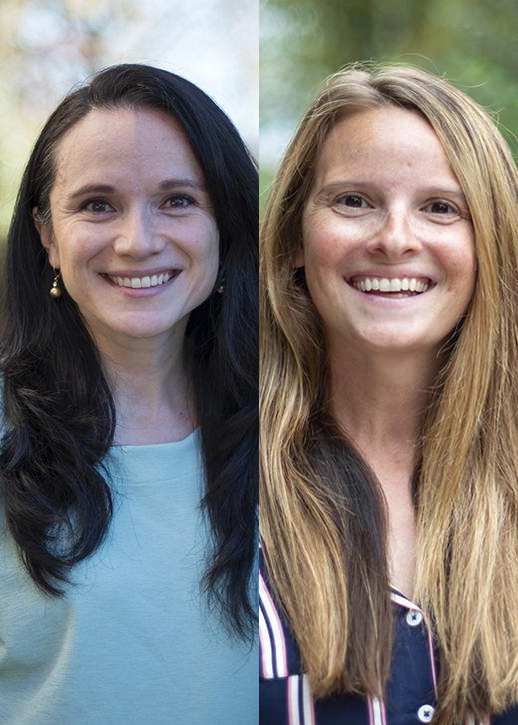 Image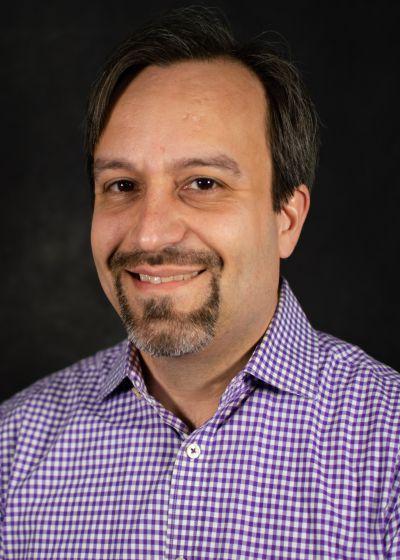 Image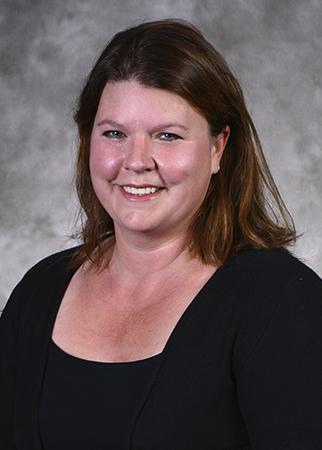 2021 UCGIS Carolyn Merry Mentoring Award: Beth King
Image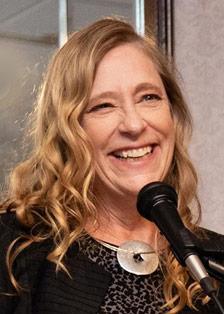 New Executive Director of the American Society for Photogrammetry and Remote Sensing: Karen Schuckman
Lt. Michael P. Murphy Award
Named in honor of Lt. Michael P. Murphy, USN, a Medal of Honor recipient and distinguished Penn State alumnus, this award recognizes achievement by a Penn State Online Geospatial Education Master's degree student who has served in the U.S. military or with the geospatial intelligence community and demonstrated exceptional contributions to the discipline.
The Lt. Michael P. Murphy Award in Geospatial Intelligence is sponsored by Maxar, USGIF, Todd and Barbara Bacastow, Alan W. Scaroni (dean emeritus of the Penn State College of Earth and Mineral Sciences), and Richard DiEugenio, former special assistant to the president for governmental affairs in Penn State's Office of Governmental Affairs.
Image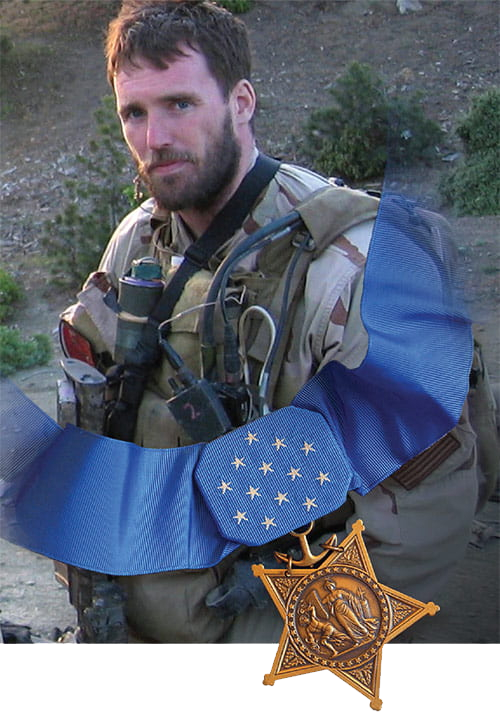 Lt. Michael P. Murphy was a member of Penn State's class of 1998 and the first University alumnus to be awarded the Medal of Honor, the United States' highest award for military valor. A Navy SEAL, Murphy received this singular distinction posthumously for his courageous actions in 2005 during the war in Afghanistan.
Image
2023 AWARD RECIPIENT: Lieutenant Siotame H. Latu
Lieutenant Siotame H. Latu currently serves as a platoon commander stationed in San Diego, California. LT Latu hails from Tonga and was raised in Eugene, Oregon. He attended the United States Air Force Academy (USAFA), where he majored in Foreign Area Studies, with a particular focus on Middle Eastern Political Science. Additionally, he pursued a minor in Arabic Language and actively participated in Track and Field events. Following graduation from the USAFA, LT Latu received a cross-commission as an Ensign in the United States Navy. Throughout his Navy career, LT Latu has had multiple deployments to the USCENTCOM and USINDOPACOM areas of responsibility, assuming leadership positions as Squad Commander, Platoon Commander, and Operations Officer. LT Latu's service has been recognized with several awards, including the Meritorious Service Medal, Joint Service Commendation Medal, Joint Service Achievement Medal, Navy and Marine Corps Commendation Medal, Navy and Marine Corps Achievement Medal, Navy Expeditionary Medal, National Defense Service Medal, Inherent Resolve Campaign Medal, Global War on Terrorism Service Expeditionary Medal, and the Global War on Terrorism Service Medal. Continuing his commitment to education, LT Latu pursued studies in Penn State's Master of Professional Studies program in Homeland Security with a focus on Intelligence and Geospatial Analysis.
Previous Lt. Michael P. Murphy Award Recipients
The Lt. Michael P Murphy Award has recognized many talented students in recent years. Previous recipients are listed below.
Image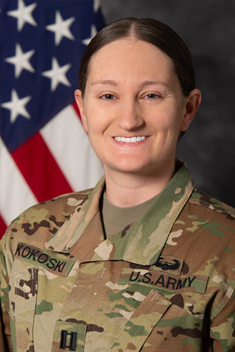 2022 Recipient: CPT Michelle Kokoski
Image
2021 Recipient: Daniel Selik
Image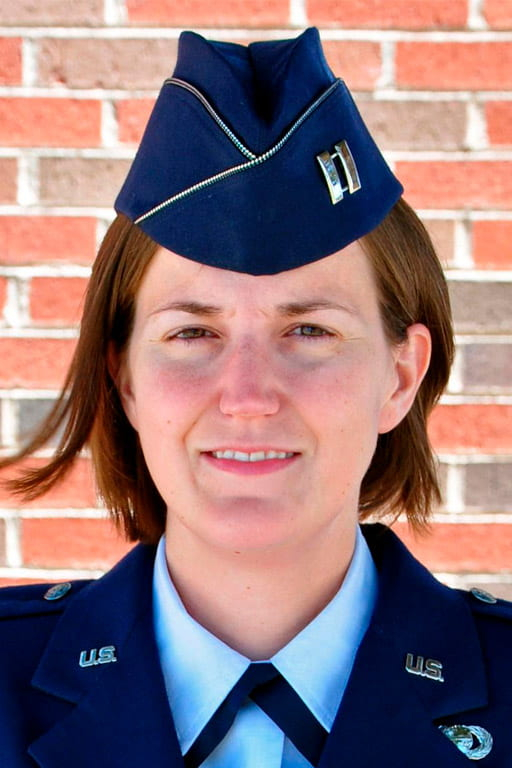 2020 Recipient: Lauren Maloney