My primary focus is teaching geospatial analysts. As such, I maintain an active research program aimed at improving the education and professional preparation of the analyst.
Image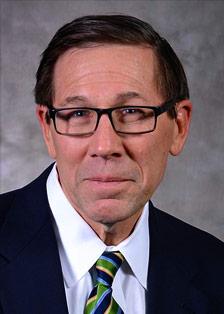 Todd Bacastow is the professor of practice for Geospatial Intelligence in Penn State's John A. Dutton Institute for Teaching and Learning Excellence. His primary areas of expertise include geospatial intelligence technology integration, geospatial intelligence analytic methods, and geospatial intelligence education. Todd has worked with businesses and government on policy issues, has served on state and regional planning committees, prepared studies, provided expert testimony, and organized numerous workshops. He established and leads Penn State's geospatial intelligence program, teaches geospatial intelligence courses, and serves on national advisory committees. He is the principal investigator (PI) of a Cooperative Research and Development Agreement (CRADA) between the National Geospatial-Intelligence Agency (NGA) and the Dutton Institute. The CRADA is focused on improving learning in the geospatial intelligence community. In his work, he has distilled the definition of the field to its fundamentals and launched the Massive Open Online Course (MOOC) Geospatial Intelligence and the Geospatial Revolution. This course brought together over 27,000 professionals from around the world.
Before joining Penn State, Todd served in the U.S. Army in a variety of civil-military, leadership, and technical positions in the United States and Europe. He was previously an assistant professor in the Department of Geography and Computer Science and an associate professor in the Department of Geography and Environmental Engineering at the United States Military Academy.
Links
Upcoming Course Offerings