I love teaching geographic foundations of geospatial intelligence. I'll learn as much from you as you'll learn from me. We'll learn together.
Image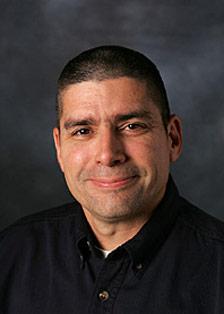 Mark Corson is a professor of Geography at Northwest Missouri State University. Through a cooperative agreement with Penn State, he authored and teaches Geographic Foundations of Geospatial Intelligence, part of the Graduate Certificate in Geospatial Intelligence Analytics. Mark received his bachelor's degree in Government from the University of San Francisco and his master's and doctoral degrees in Geography from the University of South Carolina. He also has a Master of Strategic Studies from the US Army War College. Mark began his teaching career in the Department of Geography and Environmental Engineering at the US Military Academy at West Point, New York. Mark specializes in military and political geography. As a faculty member in the Emergency and Disaster Management Program at Northwest, Mark also teaches Principles of Humanitarian Aid and Introduction to Homeland Security and Defense.
Mark also retired as a brigadier general in the US Army Reserve with 31 years of service. In his early career during the Cold War, he served in Germany and US as an armor officer. In the Army Reserve, he served as a transportation, logistics, and sustainment officer. He served in Kosovo in 2001 and commanded the Theater Movement Control Battalion in Iraq during Operation Iraqi Freedom 1. Mark returned from a second tour in Iraq in April 2011, having served as the senior sustainment commander of US Forces Iraq in command of the 5000 Soldiers, Airman, and Sailors and 6500 contractors in the103d Expeditionary Sustainment Command.
Links