Brandi Gaertner, Ph.D.
Assistant Teaching Professor
I am a climate change hydrologist and GIS analyst with a research focus on evaluating climate change's historical and future impacts on surface streamflow and climate variables.
Image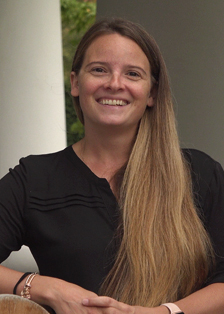 Brandi Gaertner, assistant teaching professor of Spatial Data Science in the online Geospatial Education program, joined the Penn State faculty in 2021. Brandi is a climate change hydrologist and GIS analyst. Her research focus is on evaluating historical and future impacts of climate change on surface streamflow and climate variables such as precipitation and temperature. She also uses remote sensing techniques, such as Normalized Difference Vegetation Index (NDVI), to study the impact of climate change on lengthened growing seasons, evapotranspiration, and hydrology. Prior to joining Penn State, Brandi was an assistant professor of Environmental Science at Alderson Broaddus University in Philippi, W.V. She earned her doctorate in Forestry and Natural Resources with a focus on Climate Change Hydrology from West Virginia University in 2019. Prior to pursuing her doctoral degree, she completed an MS in Environmental Biology with a focus on Aquatic Ecology. Brandi has extensive experience and education in online teaching. She graduates in 2022 with an MS in Instructional Design and Online Technology. Brandi also has a graduate certificate in University Teaching, has received several Quality Matters certificates for Online Education, and has taught and designed over 10 online courses at previous institutions.
Links
Upcoming Course Offerings