I am interested in expanding the use of GIS and other technologies, streamlining tasks through automation for efficiency and accuracy, and increasing data accessibility for non-GIS users.
Image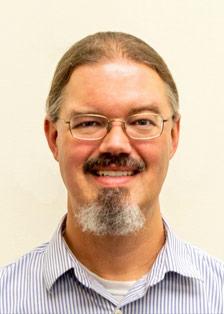 Jimmy Kroon has worked for the Delaware Department of Agriculture since 2003 as an Environmental Scientist, GIS Coordinator, and now as the agency's Chief Administrator. He has several roles, including manager of the Delaware Agricultural Land Preservation Program, where GIS is used to track farm easement assets; overseer of other agency technology projects, where he finds ways to improve efficiency and effectiveness; and supervisor of other program managers, many of whom use GIS in their programs. Jimmy's GIS specialties are relational geospatial data management, managing web services, and web and mobile applications hosted in ArcGIS Online. He has also volunteered as a Wildfire GIS Specialist, making himself available for temporary assignments at wildfires in the western US through the Delaware Forest Service.
Jimmy has worked for Penn State's MGIS program since graduating from it in 2011. He is an instructor for GEOG 863: Web Application Development for Geospatial Professionals and also a TA for GEOG 485: Advanced Python Programming for GIS, GEOG 489: GIS Application Development, and GEOG 585: Open Web Mapping.
In addition to an MGIS degree from Penn State, Jimmy has undergraduate degrees in Biology and Environmental Studies from the University of Maine at Machias.
Links